THE ARTISTS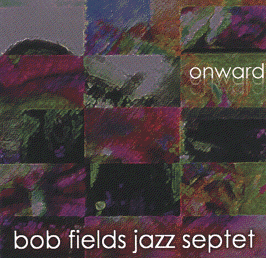 BOB FIELDS JAZZ SEPTET-- ONWARD
Bob Fields has dedicated his life to jazz both through his playing and his teaching. Over the years he has played with many musical greats including Sammy Davis Jr. and The Doc Severenson Orchestra. With the release of his first recording, "Onward," that dedication and perseverance is apparent. Whether he is covering such standards as Sonny Rollins's, "St. Thomas, "Charlie parker's, "Anthology," or performing his own distinctive originals such as, "Warm Woman Blues" or the title track, "Onward," Bob Field's remarkable talent shines through. If you love good jazz you'll love this recording!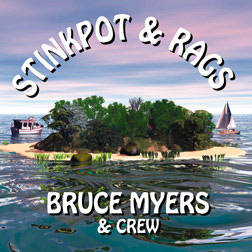 BRUCE MYERS & CREW -- STINKPOT & RAGS
Bruce's songwriting skills shine on this fun recording and the musical styles vary from song to song offering something for everyone. You'll find Folk, Ballads, Country, Rock, Bluegrass and Honkey Tonk all interwoven into one common theme of boating/sailing and being out on the water. The whole CD is original, well written and will have you dreaming of leaving everything behind and sailing away. A must-have for all existing boaters and sailors, those who have been dreaming about the lifestyle, or anyone who just appreciates well written songs and good music. Come on aboard and join Bruce in his musical celebration of life
Out On The Water
.